Podcast: Play in new window | Download
Subscribe: Apple Podcasts | RSS
Asking The RIGHT Question
It's easy to think that growing a web site, especially a web business is a constant race to get more and more actionable data.
Often they already have enough data – Claudiu

Claudiu Murariu believes many firms already have enough data, but that they are not asking the right question(s).
Even when they ask the right question and get an answer they don't act on it – Claudiu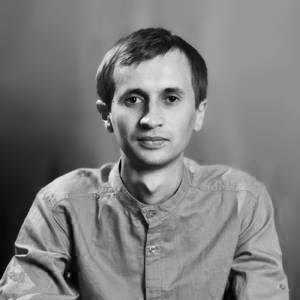 Claudiu is the CEO and cofounder of Inner Trends – a data analytics firm that is focused on "transforming growth into more revenue."
The Experiment
Inner Trends recently published a blog post about "The Experiment" a year-long effort to help 7 SAAS (Software As Service) companies by "answering every question they had regarding their user behavior and product usage."
The Experiment is also the name of Inner Trends monthly newsletter – Harry Hawk
Questions are Harder Than Data
A major takeaway from that effort was learning that one of the hardest problems was getting businesses to ask the right questions. Claudiu learned that it was also hard to get them to actually listen to the answers.
When it comes to data, the opposite of "the right question" is not the "wrong question". It's an "ambiguous question." – Claudiu

Our Conversation
This episode is the first of several conversations with Claudiu. We learn about his passion for data, and really step-through the evolution of crafting quality questions. I've known Claudiu since 2015 when we were both consultants working for HubSpot Labs.

Inner Trends web based analytics software (starting at $299/ M0). Their basic plan can track and segment up to 10k new customers a month.
A More Beautiful Question
During the conversation Claudiu recommended a book called A More Beautiful Question by Warren Berger. The link will take you to Amazon using my affiliate link.
You can also find Claudiu and Inner Trends on Twitter.
Podcast: Play in new window | Download
Subscribe: Apple Podcasts | RSS