Podcast: Play in new window | Download
Subscribe: Apple Podcasts | RSS
Harry's and Austin's first conversation about the scope of The Draggedy Project.
They discuss the differences between how drag is most generally portrayed in mainstream media and the radical possibilities which drag presents. The conversation also focuses on some of the evolutions of drag as an art form, including its movement from small-scale performances at gay clubs to wider audiences in theatres and mainstream media, such as RuPaul's Drag

The Power of Drag
Harry and Austin start their discussion by talking about the possibilities of drag, especially in how drag is able to comment on several different social issues apart from just gender. Austin believes that drag is able to explore all kinds of themes, including what it means to have a national identity, what it means to grow older, and what it means to be human in general.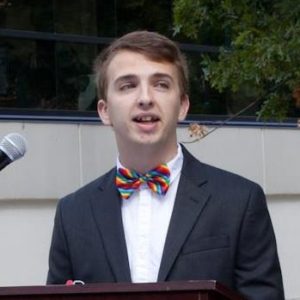 Word Choice
Harry and Austin then discuss some of the terminology used in the world of drag, debating the terminology of "drag" between "gender artistry" or "gender performance," and the politics of using such terminology within circles of gender performers.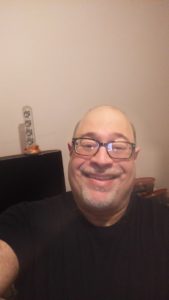 The movement from gay bars to more specific arenas for drag artistry is something that has certainly been happening for a while now, but the popularity of RuPaul's Drag Race and its subsequent Battle of the Seasons tours has certainly allowed drag to move out of the bar scene and into a scene that is generally more singular in its focus on drag.  However, Austin discusses how there has always been an underground scene which has completely embraced the more political and stand-alone aspects of drag and which has been existing for quite some time as relatively separate from the bar scene. Austin and Harry are also able to discuss how the world of theatre has influenced drag and has in some ways legitimized drag in the eyes of the mainstream media.
Learning about Drag
After discussing some of the current trends in the drag scene, Harry and Austin each discuss the first time they were fully aware of the art of gender performance. First drag or gender performance experiences are almost always memorable, and there is no difference for the first drag memories of Harry and Austin. Sharing these memories leads to a discussion on the history of drag, from far-away history to more modern media history.
Trends in Drag
The conversation then turns back to more modern trends in the world of gender performance, focusing on different types of gender portrayals—between ultra-glamorous looks to everyday, exceptionally mundane looks.  This turns to a discussion of the binary between the authentic and the inauthentic—can authenticity truly be achieved when using seemingly inauthentic means such as make-up, padding, and clothing choices?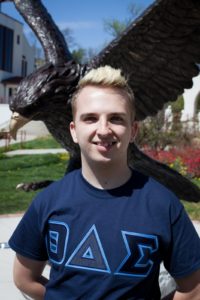 The conversation closes with a discussion of what The Draggedy Project entails—a discussion with gender performers about what their intentions are in their gender performances, the origins of their performance personas, and how the culture of gender performance interacts with the culture in which we live today.
Thanks
Be sure to follow Harry and Austin on Twitter at @hhawk and @rainbowsquirtle, respectively. And be sure to follow Talking About Everything and The Draggedy Project on Stitcher Radio and iTunes! Keep checking back to www.draggedy.com for more episodes, pictures of gender performers, and links to more information about the artists we cover. 🙂